To change the frequency of your job alert, please follow these instructions:

1. Login to your CharityVillage jobseeker/individual account here.
2. Click TOOLS from the menu from the left hand side of your dashboard and then JOB ALERTS.
3. Click on the job alert you wish to make the change to.
4. Select the drop down menu for FREQUENCY.
5. Once you've made your selection, make sure to click SAVE CHANGES at the bottom of the page.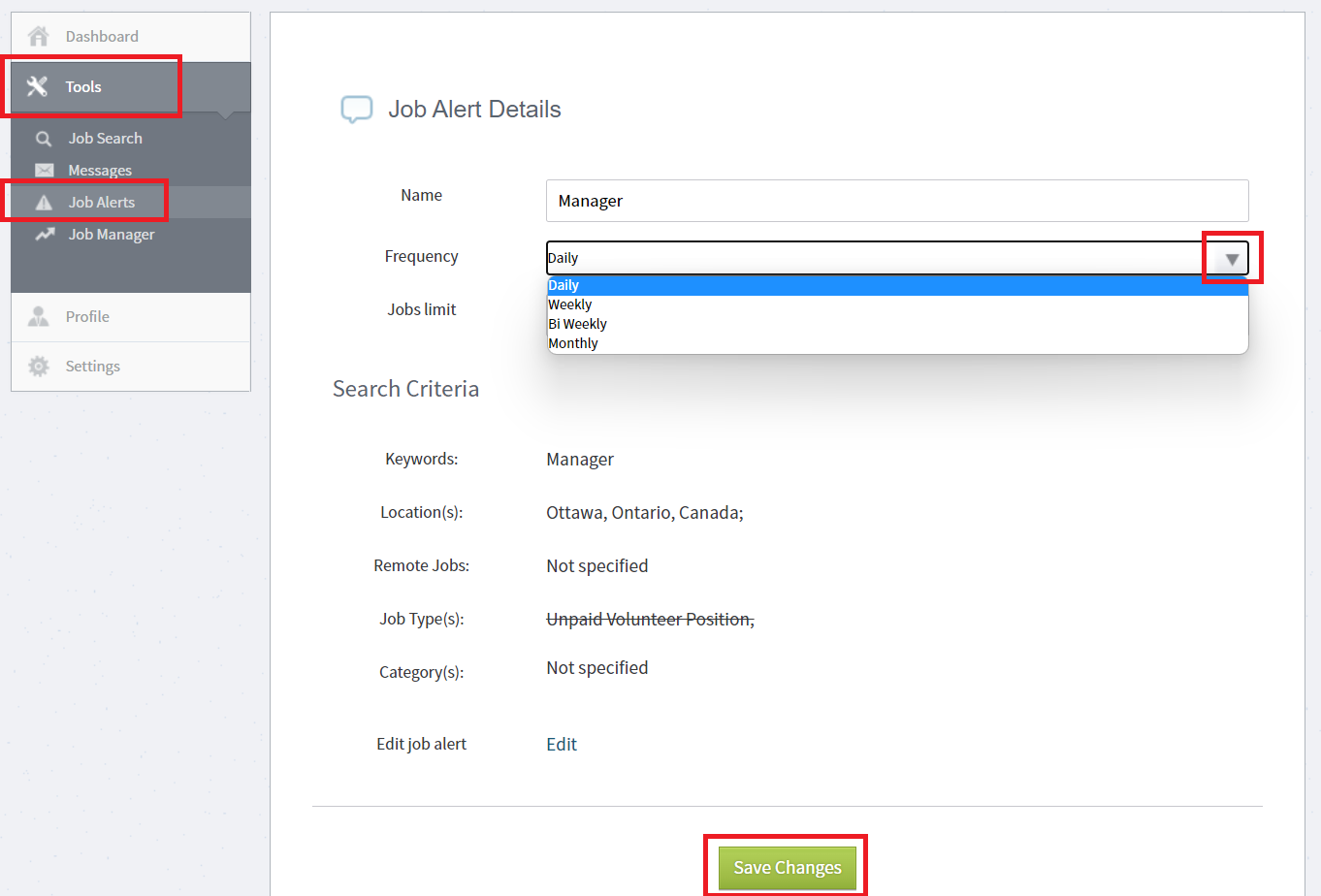 Still have questions? Please email help@charityvillage.com!