If you don't want to re-create an entirely new job or volunteer listing and want to use either part of or all of a previous listing, please follow these instructions:
1.
Login
to your CharityVillage employer account.
2. Scroll down the page and click on the title of the listing you wish you to use.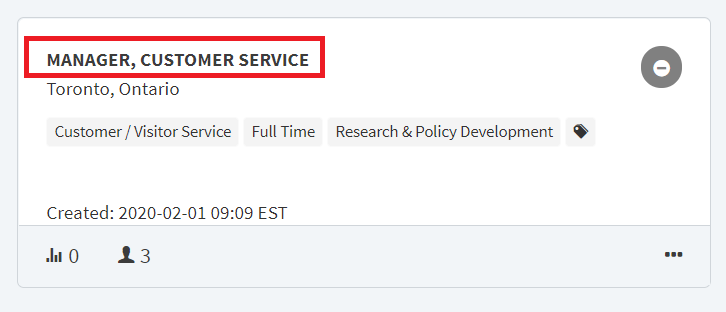 3. Click REPOST at the top right of the page.

You can then go through the entire listing and make any changes you wish before submitting it to go live on CharityVillage.
Have questions about reposting your listing? Please contact our National Help Desk at 1-800-610-8134 or email help@charityvillage.com