To edit your job or volunteer listing, please follow these instructions:
Step 1: Login to your CharityVillage employer account.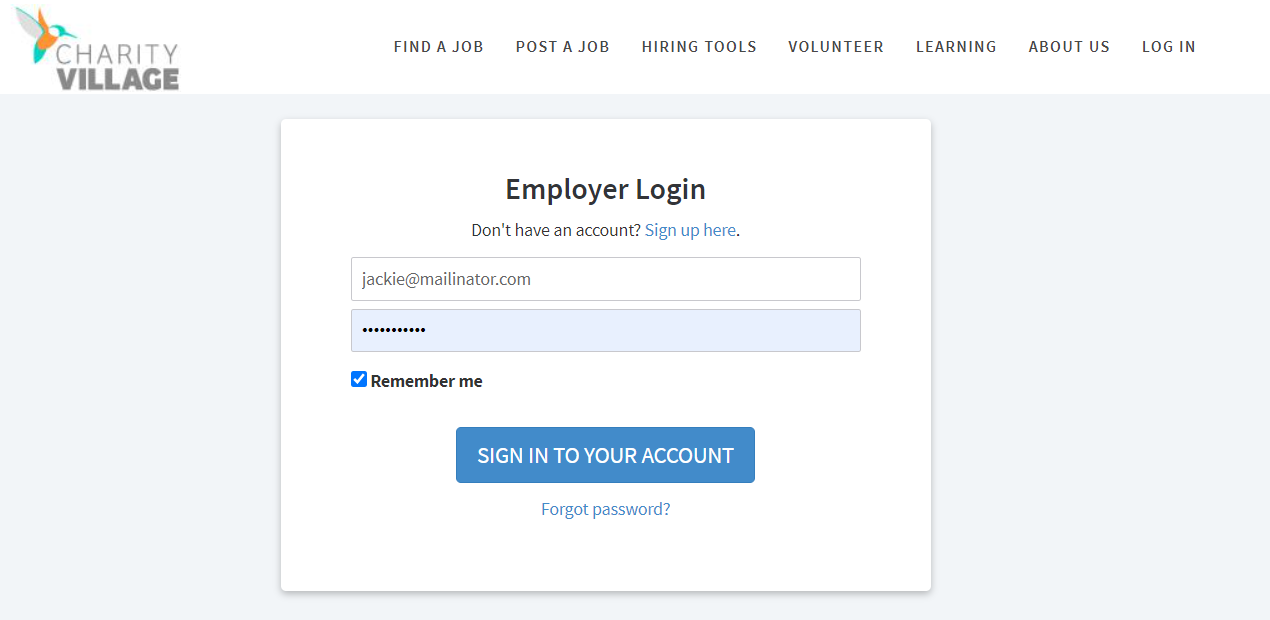 Step 2: Scroll down the page and click on the title of the listing you wish to edit.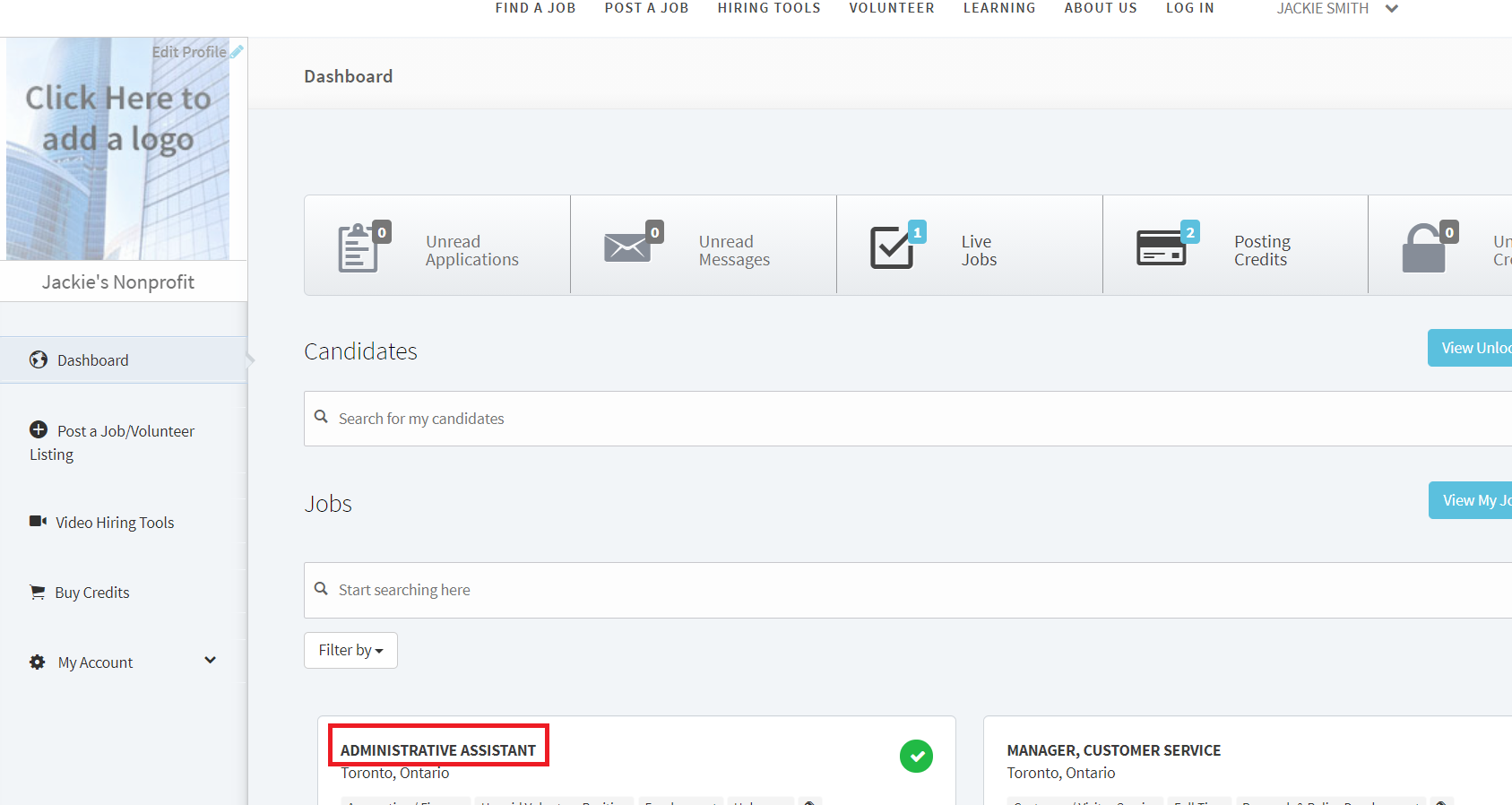 Step 3: Click EDIT at the top right of the page.

Step 4: Make the edits you wish to your listing and then click SAVE at the bottom.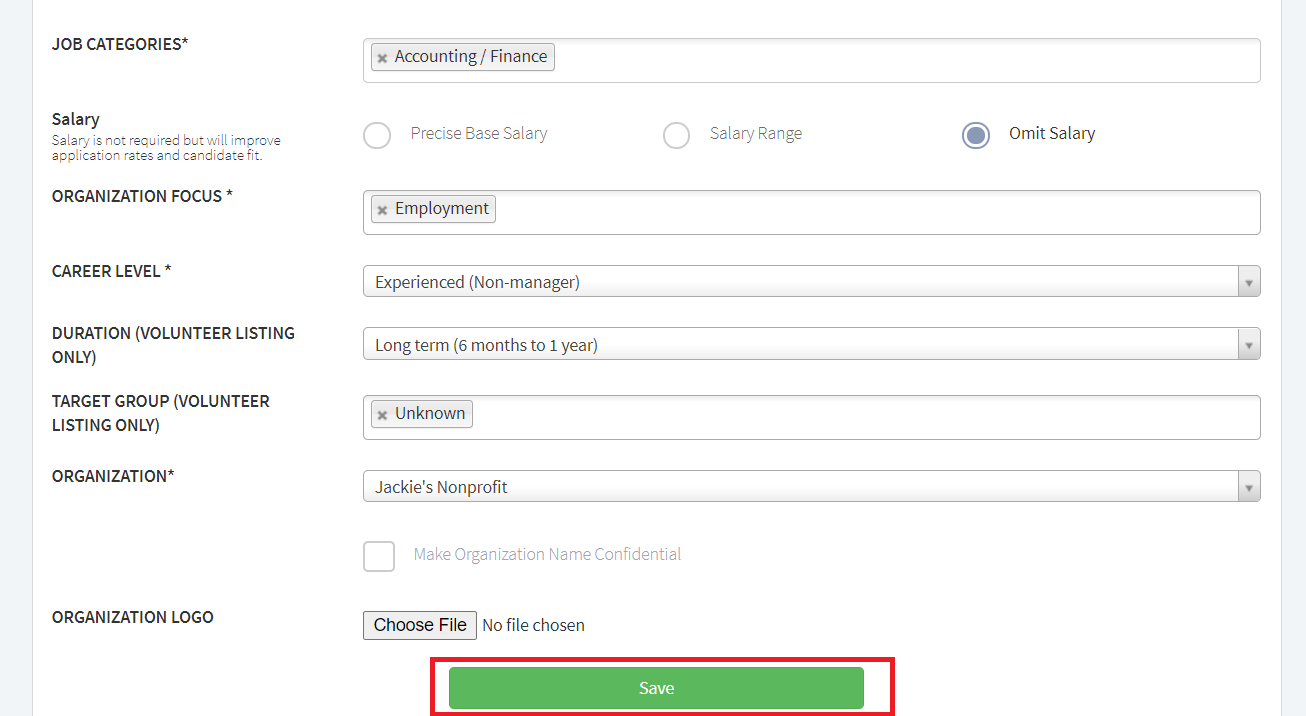 IMPORTANT NOTE: You cannot edit the listing start date once your listing has been submitted to go live.
If you edit the title of your listing, it will go back into PENDING APPROVAL mode. This means your local Account Manager must review, before approving it to go live on our site.
Have questions? Please contact one of our Account Managers, Danielle Anderson or Julie Slipp. Their contact information is below:
Danielle Anderson
1-888-977-7640
danielle@charityvillage.com

Julie Slipp
1-844-716-8048
julie@charityvillage.com