Step 1: Login to your CharityVillage employer account.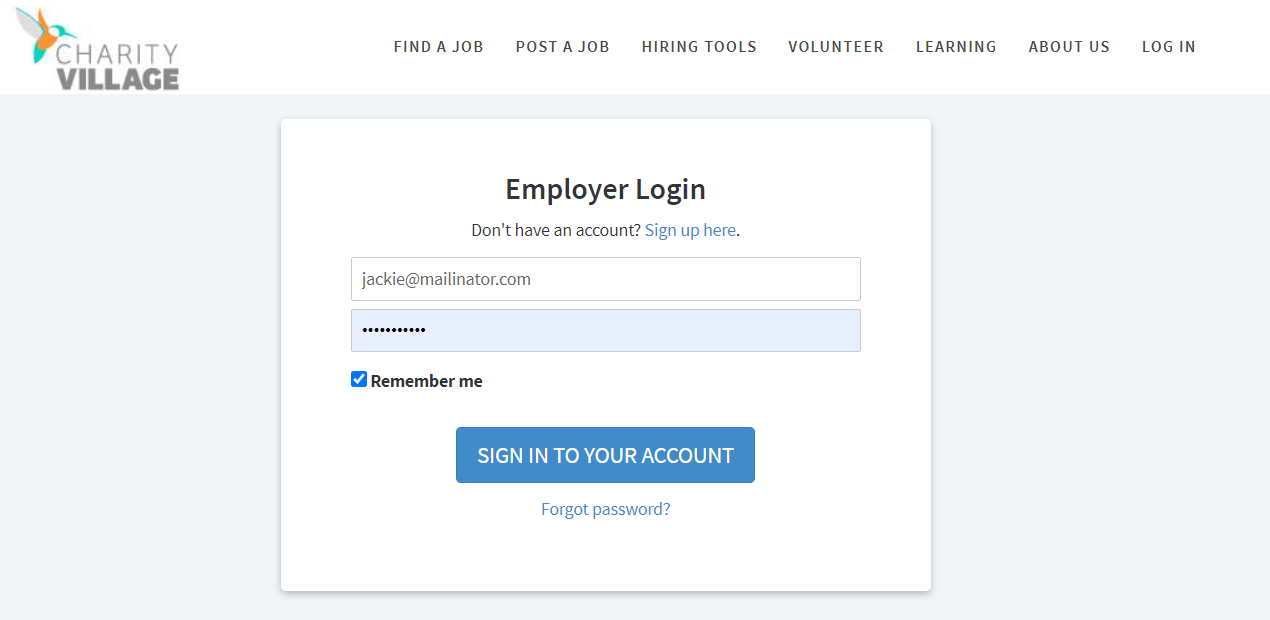 Step 2: Click MY ACCOUNT in the menu on the left side of the page and then USERS.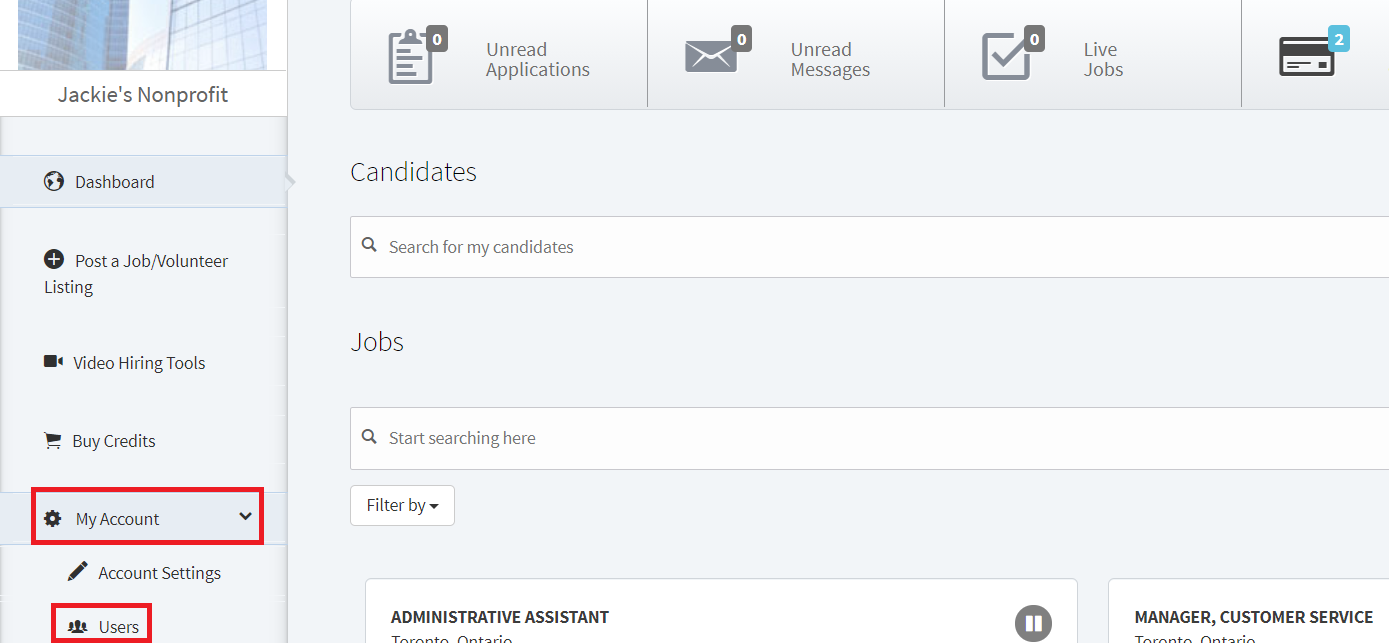 Step 3: Click Add User + located at the top right of the page.


Step 4: Enter the user's information and level of access to the account.
1. First Name:
Enter first name of new user.

2. Last Name:
Enter last name of new user.

3. Email:
Enter the user's email address they wish to use to login to the account with.

4. Security Group: Select

Limited Access

or

Administrator

from the drop down menu.


Limited access

allows the user to access the account and post positions, etc., but they cannot add or delete users.


Administrator

gives the individual full access to the account where they can add and delete users.

5. Verify Your Password: Input your password to the account.
6. Password: Enter password the new user will use to access their account for the very first time. They can change their own password once they login.
7. Repeat Password: Repeat the password to ensure they match.
Click CREATE USER once you are done. Make sure to send the user their login credentials so they know how to access the account. If they would like to change their password once they have logged into their account, please send them this help article: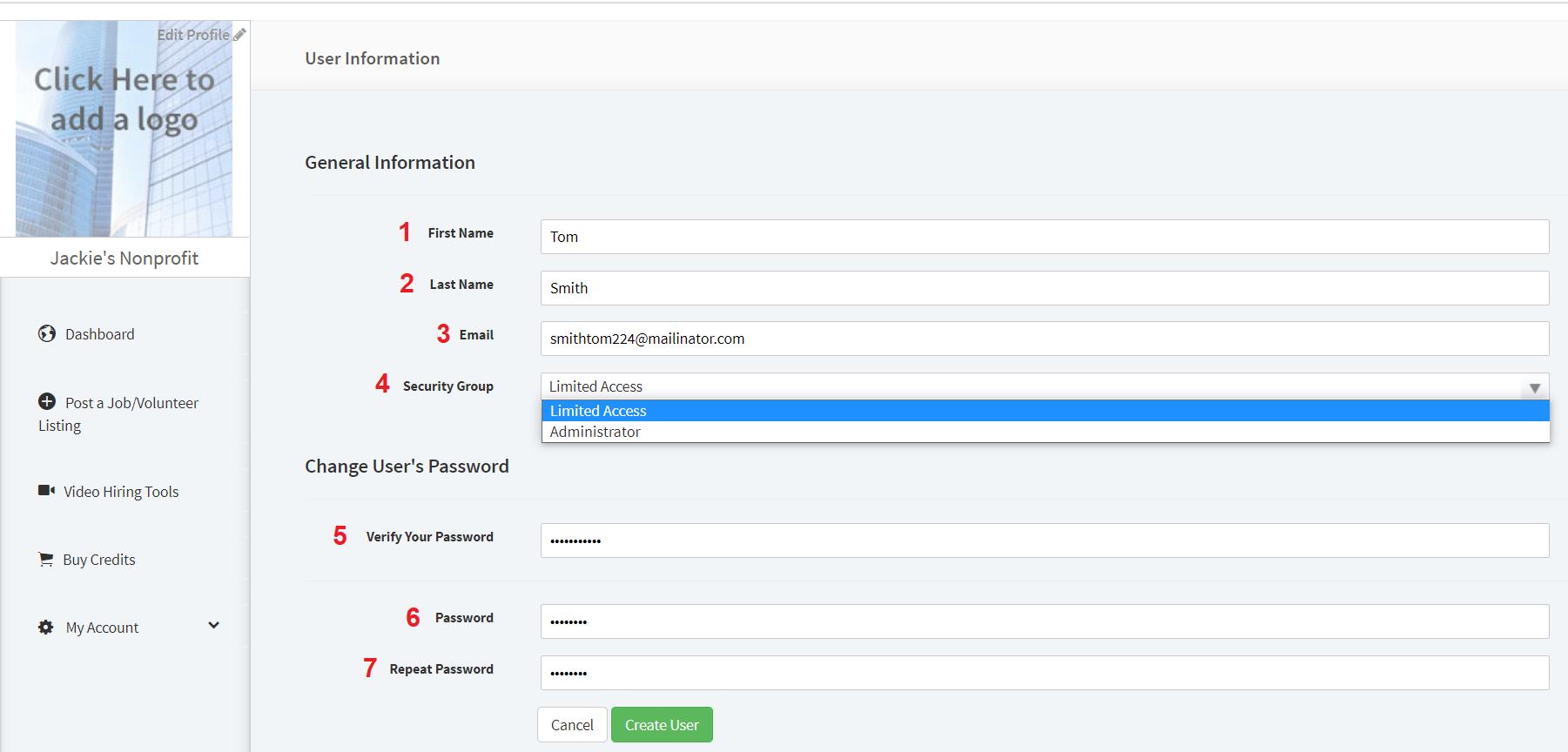 Step 5: Confirms the user has been created. You can edit their information and level of access at any time by using the

pencil icon

. Want to delete a user? Click the red (x) button beside their name.

Have questions? Please contact one of our Account Managers, Danielle Anderson or Julie Slipp. Their contact information is below: