Step 1:

Login to your employer account here.

If you don't have an employer account,
click
here
to create one. It's free and it will take you less than 30 seconds to create an account.

Step 2: Once you are logged in, select BUY CREDITS from the left-hand side of your employer dashboard. This will take you to our Products & Packages page.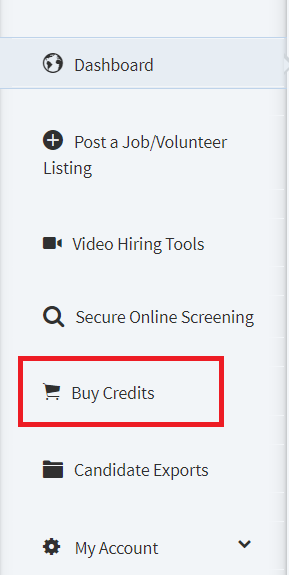 Step 3: Scroll down the page and select the radial button beside the course or bundle you wish to purchase.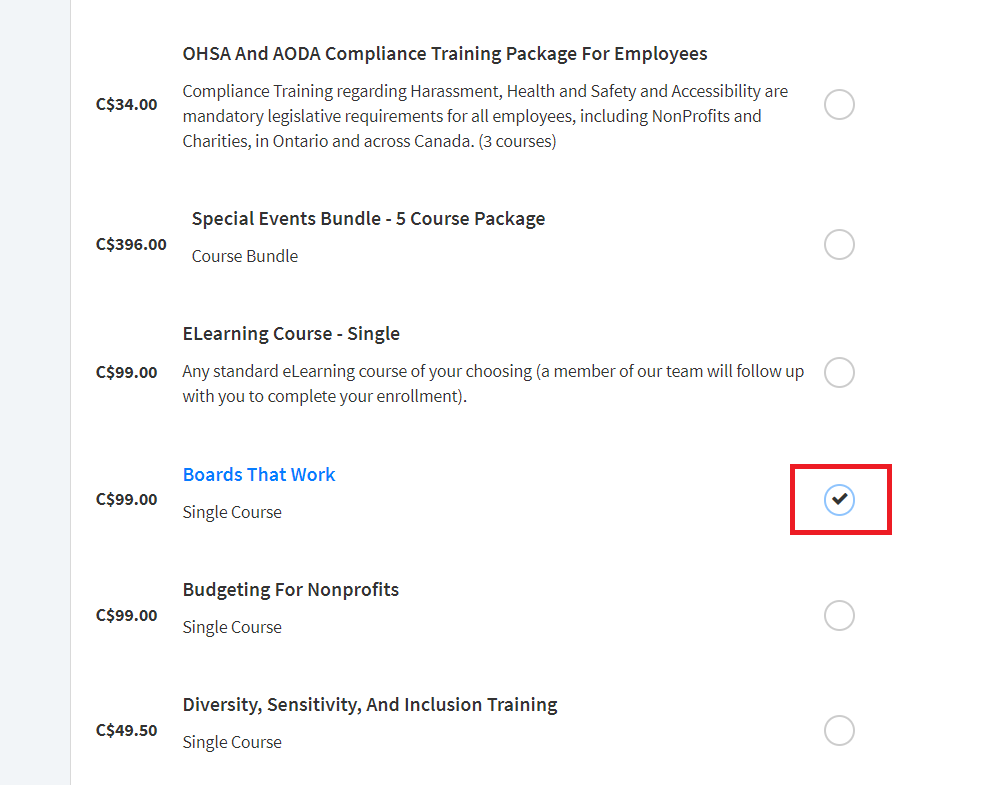 If you are purchasing more than one
, just scroll back up the page and adjust the number you wish to purchase. This field is located above the PROCEED button.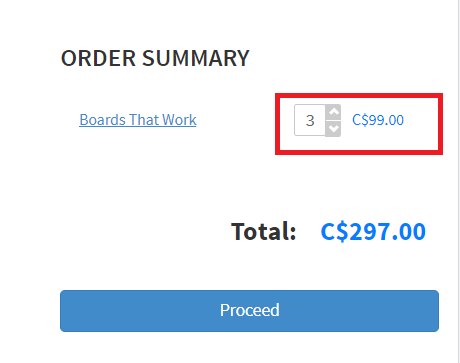 Step 4: Click PROCEEED.

Step 5: Enter your billing information, select Pay by credit card, and then click the Make Payment button.

The invoice option will only appear if the purchase amount is $250 or higher.

Step 6: Enter your credit card information and submit.


Step 7:

Once you've made the purchase, please email help@charityvillage.com and give the name(s) and email address(es) of the individual(s) the course(s) should be assigned to.





If you have trouble purchasing through your employer account or have any questions, please email help@charityvillage.com.