To publish your draft listing, please follow these instructions:
STEP 1: Login to your CharityVillage employer account here.
STEP 2: Scroll down your employer dashboard and click on the title of your draft listing.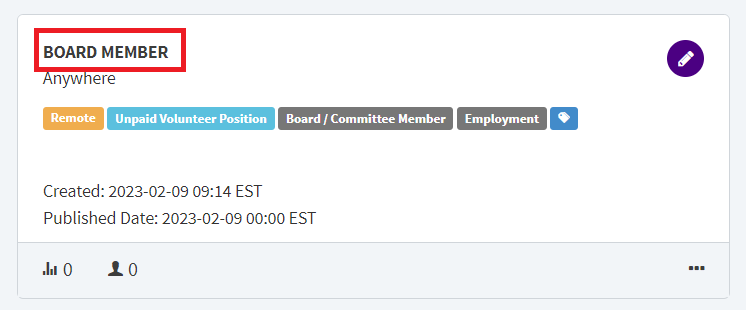 STEP 3: Click EDIT at the top right of the page.

STEP 4: Make sure the "SELECT DATE FOR YOUR LISTING TO APPEAR ON CHARITYVILLAGE" shows today's date.

STEP 5: Scroll down the page and click PROCEED.

STEP 6: The Products & Packages page allows you to purchase other products at the same time (e.g. eLearning courses). If you don't wish to add anything else, click PROCEED.

STEP 7: The next page is only for job postings. Therefore, if you are posting a job and you would like to add it to our sister sites (TalentEgg and Bmeaningful), select the "Add to cart" button or one or both.
Click PROCEED.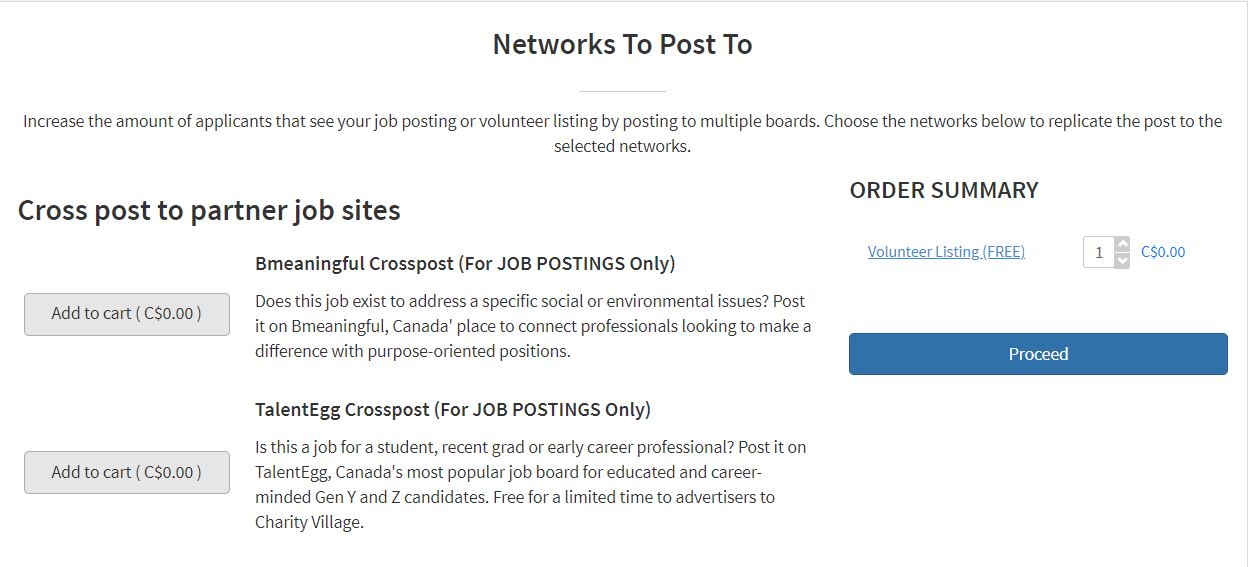 STEP 8: The Review Order page allows you to review the list of purchase(s) you are about to make. If it's correct, click PROCEED.
If you would like to make an edit, click EDIT near the top right.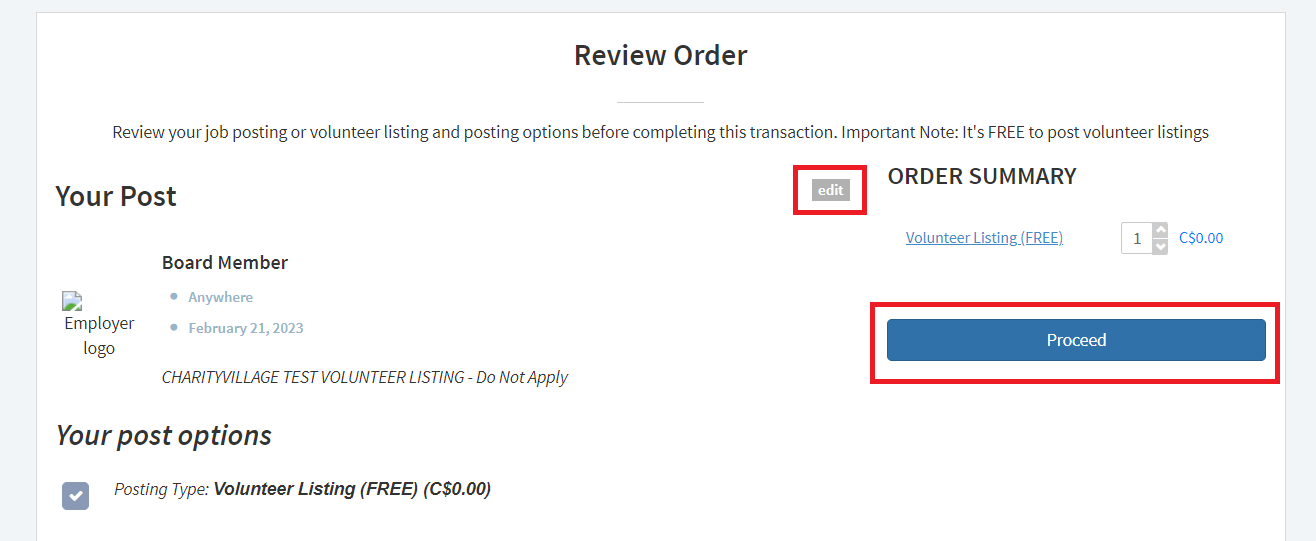 STEP 9: Make sure your billing information is filled out. If you are posting a volunteer listing, you still need to fill this information out as the system will generate a $0.00 invoice.
STEP 10:

Click the

green button

at the bottom of the page to submit your order.


PLEASE NOTE: Once you submit your listing to go live on our site, it first goes into Pending Approval. Click here to read more about how long it will take for you listing to be approved.
Still have questions? Please email help@charityvillage.com