Step 2: Click on the desired candidate to view the details of their report.

Step 3: Each section of the report will contain information and statuses related to the search.
Candidate Information – Displays candidate personal identifiable information.
File Information – Technical details about your screening requests.
Candidate Session Data – Candidate geolocation and system access data.
Notification Tracking – Tracks candidate requests interaction.
Basic or Enhanced Criminal Record Check – Criminal record check results and status.
Identity Verification – Displays candidate consent status.

Click here to learn how to interpret the results from a basic or enhanced criminal record check!

HELPFUL TIPS:

'Resend Now' will resend the email invitation if the candidate never received it.


Export your report to PDF

by clicking the 'Export PDF' button.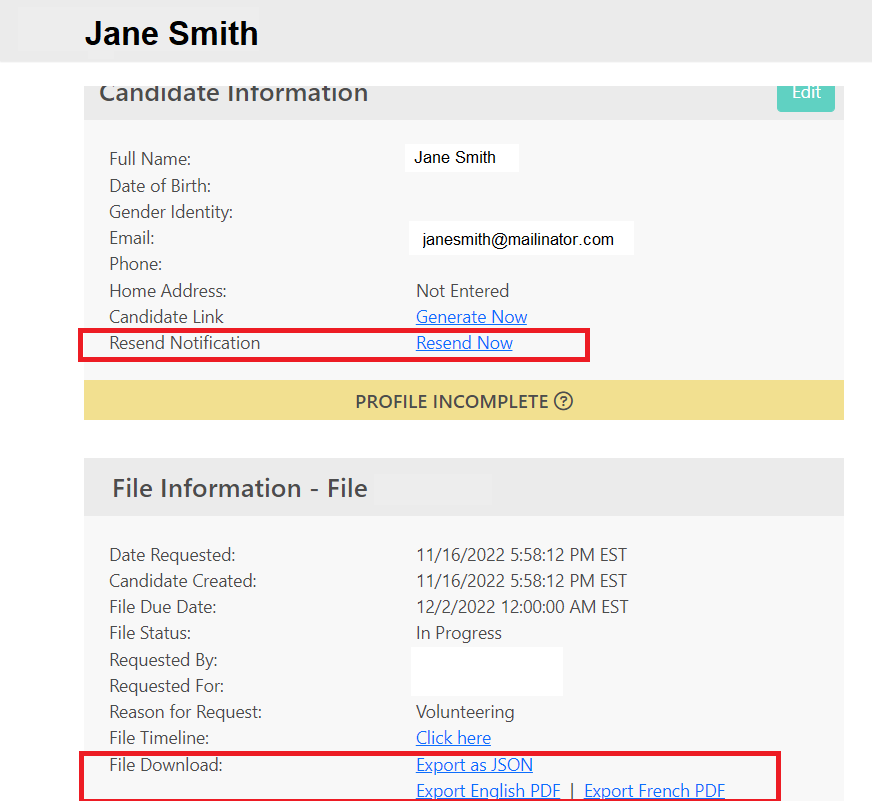 Have questions? Please email help@charityvillage.com