To request a background check, please follow the instructions below:
1. Click here and login with your email address and the password you created for your account.
2. Select the + New File button located at the top right of your screen.
3. A menu will appear where you add the information about the candidate that requires a criminal record check.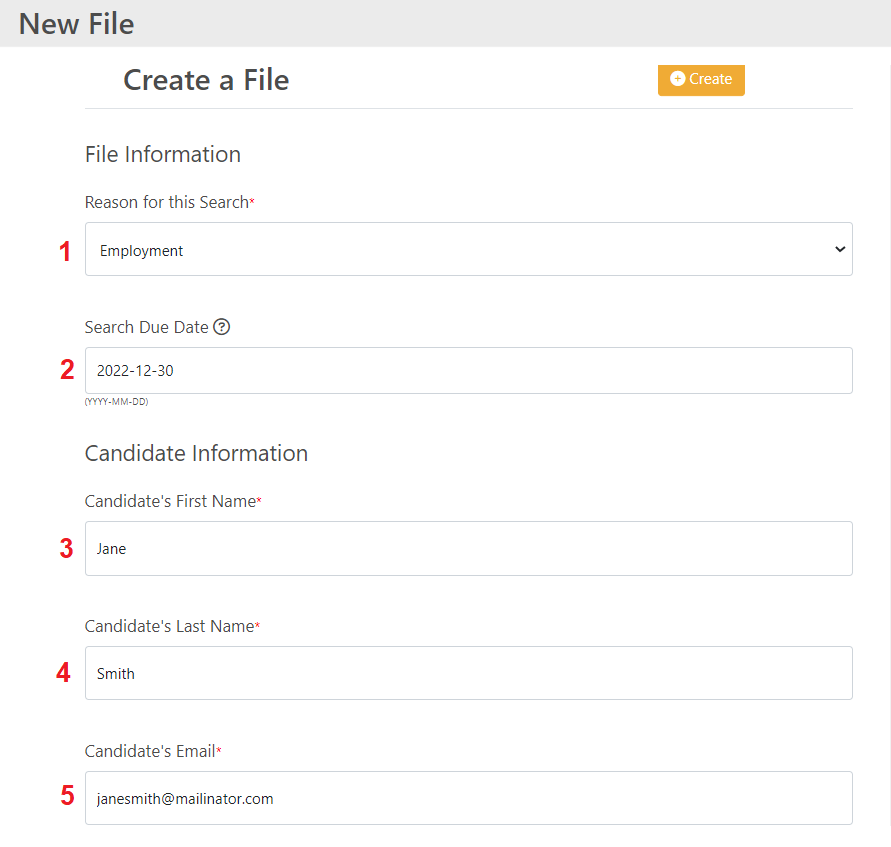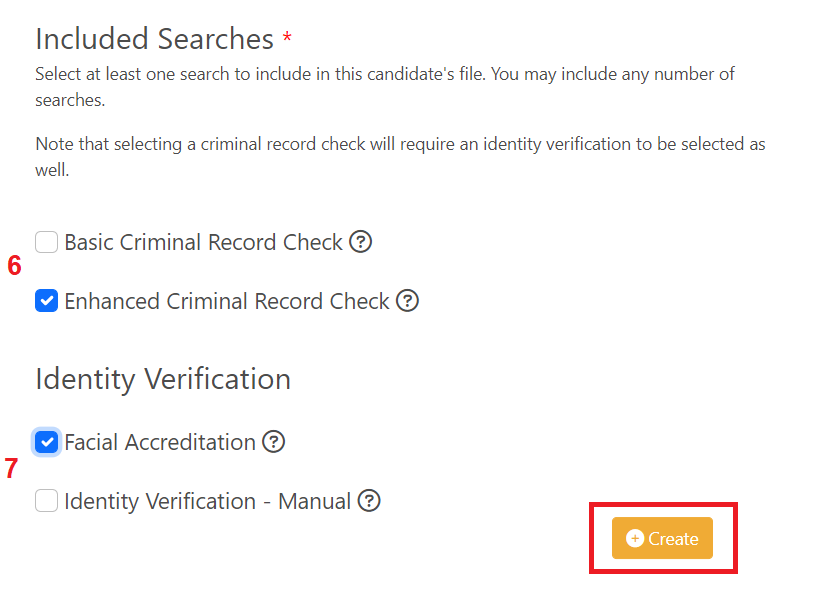 1. Reason for this Search - Select either employment or volunteering from the drop down menu.

2. Search Due Date -This is the deadline for the candidate to action the criminal record check request that you sent. By default, the date is set to 1 month in advance. Their invitation to complete the request will expire after the date selected.
3. Candidate's First Name - Enter their first name.
4. Candidate Last Name - Enter their last name.
5. Candidate's email - Enter the email address you wish the criminal record check request to be sent to.
7. Identity Verification

Facial Accreditation uses AI to verify the candidate's identity (commonly used when you cannot verify a candidate's ID in-person). If Facial Accreditation fails, they will then have to complete a manual verification.

Manual ID verification is selected for instances when the Hiring Manager must be physically present with the candidate to manually verify their identity.

To review the differences between the two identify verifications, click here!


8. Click the '+Create' button to initiate the request.
Have questions? Please email help@charityvillage.com