If you were required by an organization to submit your application directly through the CharityVillage website (uploaded a resume and any other document right on the job or volunteer posting) and you want to confirm it was submitted, please follow these instructions:
Step 1: Log in to your individual/jobseeker account here.
Step 2: Scroll down the page and the status of the job will say APPLIED.

Step 3: To view the documents you uploaded, click on the title of the job. If you happened to make a mistake with your application (e.g. uploaded the wrong cover letter), just click the DELETE THIS APPLICATION button at the top right. Just make sure that the deadline hasn't passed or you won't be able to resubmit.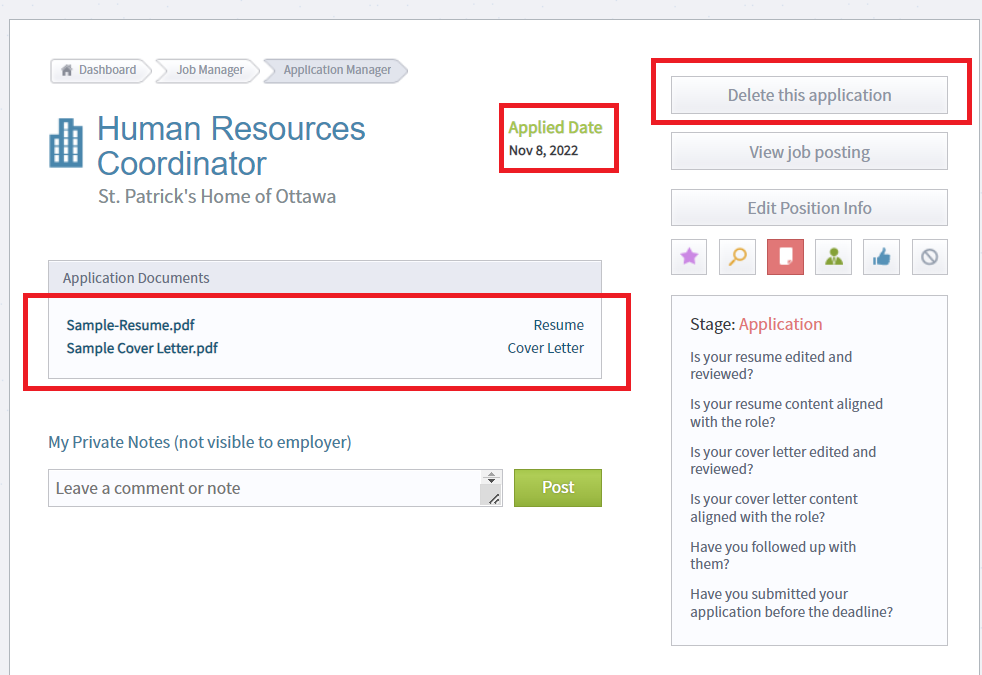 Still have questions? Please email help@charityvillage.com